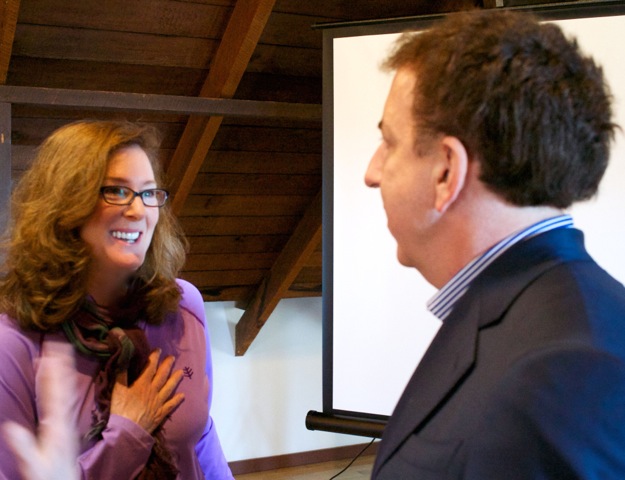 It's widely known that the US spends far more on health care per person than any other country in the world. If we're at all serious about reducing those costs, we could do far worse than adopt a mind/body approach to health.
Consider this: Anywhere from 80 to 90% of all visits to doctors are stress-related. Think of the savings from reducing that number alone.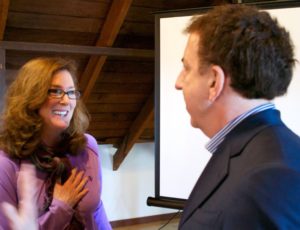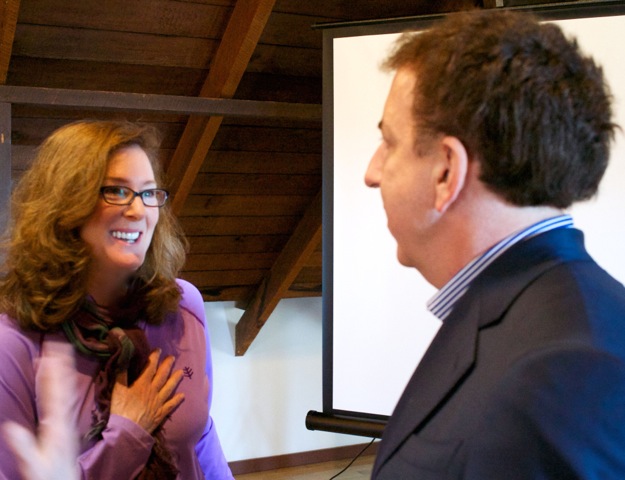 A mind/body approach can do just that – something I thought about a lot as I listened to renowned heart disease expert Dr. Dean Ornish speak at the Integral Yoga Institute in San Francisco last month.
A long-time student and close friend of Integral Yoga founder Sri Swami Satchidananda, Dr. Ornish credits Satchidananda for planting the seeds from which his Program for Reversing Heart Disease grew. While each of its components suggests a "yoga lifestyle" – diet, conditioning and group support – yoga itself is mentioned as a primary component for reducing stress and teaching relaxation.
It took more than 16 years of internal and external review, but today, Medicare covers 100% of Dr. Ornish's program. No minor achievement, that – and a resounding endorsement of the efficacy of the program.
Long-term, lasting solutions are now imperative for providers. In fact, the Affordable Care Act offers stiff penalties for recidivism, which is just one reason why the Ornish Spectrum is a powerful opportunity for determined individuals who don't want to land back in the hospital.
Lifestyle Changes Can (and Do!) Reverse Disease
Think about it: Heart disease and diabetes, which account for more deaths in the U.S. and worldwide than everything else combined, are completely preventable by making comprehensive lifestyle changes. Without drugs or surgery. – Dean Ornish
Dr. Ornish was the first clinician to provide proof that lifestyle changes can in fact halt and reverse heart disease, and over the years, his clients' success has borne out this truth.
Case in point: President Bill Clinton. Long known for his love of fried food and donuts, Clinton adopted a strict, plant-based diet after his arteries became reclogged following bypass surgery. His surgeons told him that he was a victim of his genes. Not so, said Dr. Ornish.
"It's not 'all in your genes.' Your genes are NOT your fate. If you change your lifestyle, you can actually change over 500 genes."
Today, Clinton is a living example of the dramatic changes that are possible.
Ornish concedes that strict diet restrictions may not be necessary for everybody, but without question, the approach he presents empowers people rather than victimizes them. After all, he says, you don't motivate anyone by spewing dire statistics or predictions of future morbidity. Rather, you inspire people to make changes for the sake of long-term benefits, increased well-being, joyful living.
In fact, that was exactly what compelled Clinton to make the changes he did. His one wish was to be alive to walk his daughter down the aisle. Now expecting his first grandchild, he is looking forward to enjoying more of what life has to offer.
Importantly, this is all about far more than just heart disease. Consider the research Dr. Ornish published in Lancet Oncology last year.
The study involved two groups of older men with low-risk prostate cancer and focused on their telomeres – part of DNA that's an excellent marker for aging and stress. The longer, the better, for when they become too short, the cell can't divide anymore and ultimately dies.
One group in the study did nothing special; the other adopted Dr. Ornish's program. After 5 years, those in the latter group actually lengthened their telomeres by about 10%. Those who didn't follow the program saw theirs shortened by 3%.
My own father would have been a fantastic candidate for the Spectrum Program. He quit smoking – doctor's orders – in his 40s, at a time when smoking was still considered a sexy habit, even as its dangers were becoming widely known. But the damage had been done to his heart. A long time lover of meat and fried foods – which I also grew up with and enjoyed as a kid – Dad struggled for the next 30 years with his weight and attitudes about healthy eating.
Part of the problem was the time in which we lived. Remember the margarine craze of the 1970s? Everyone thought it was the butter replacement supreme, along with countless other hyper-processed "diet" foods, which we now know have the opposite effect of helping people to lose weight.
A large part of my passion for what I do – and my interest in wellness – stems from the belief that while not every solution works for everybody, with motivation and knowledge, we have so many more options today to help motivated people live longer and healthier. I wish my dad had had the benefits that Clinton has, so he might have known my wonderful husband and step-daughter.