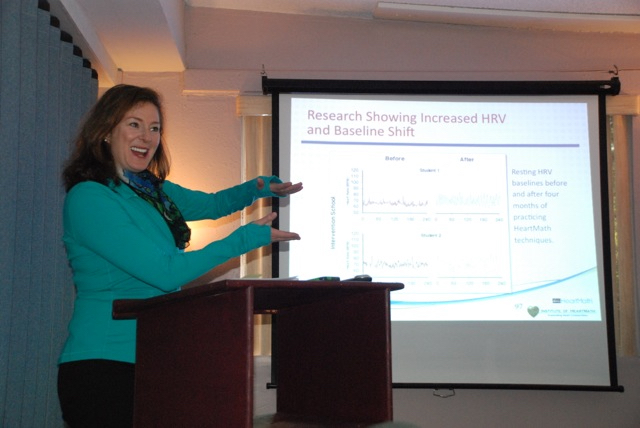 At the workshop's core are easy-to-learn self-regulation tools and resilience-building practices that help individuals become more physiologically and emotionally balanced.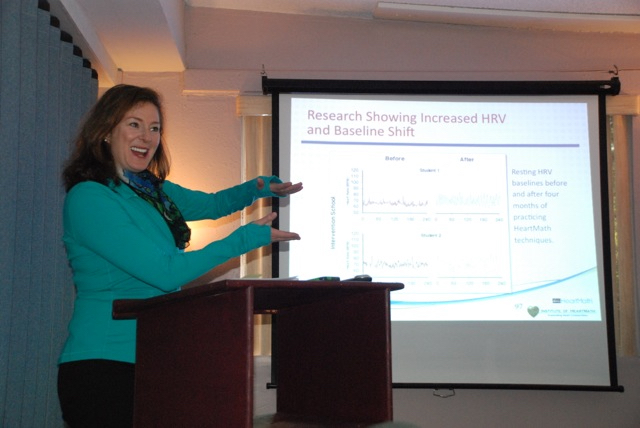 By improving levels of internal coherence, one experiences a more optimal physiological state including harmonious function of the body's mental, emotional and physical systems. With practice, it's possible to shift to a more coherent and composed state before, during and after challenging situations.
The workshop was well organized and expertly presented. The information provided is valuable and empowering. It gives everyone who attends tools they can use immediately. Highly recommended!
— RA Workshop Participant
Workshop content includes:
The nature of resilience
The importance of emotions in performance and health
Depleting and renewing emotions
The physiology of coherence
Heart rhythms and how different emotions affect them
The importance of the brain/heart connection
Powerful techniques to boost performance, resilience and intuition
Demonstration of HeartMath technology
Handouts provided.
Program duration: 3 hours.
I loved the science behind the topic as well as simple techniques to apply everywhere. The workshop was very clear in it's purpose and dissemination of information. It was inspiring.
— RA Workshop Participant
See what more participants have to say about the Resilience Advantage workshop.
To learn more the program and pricing: contact