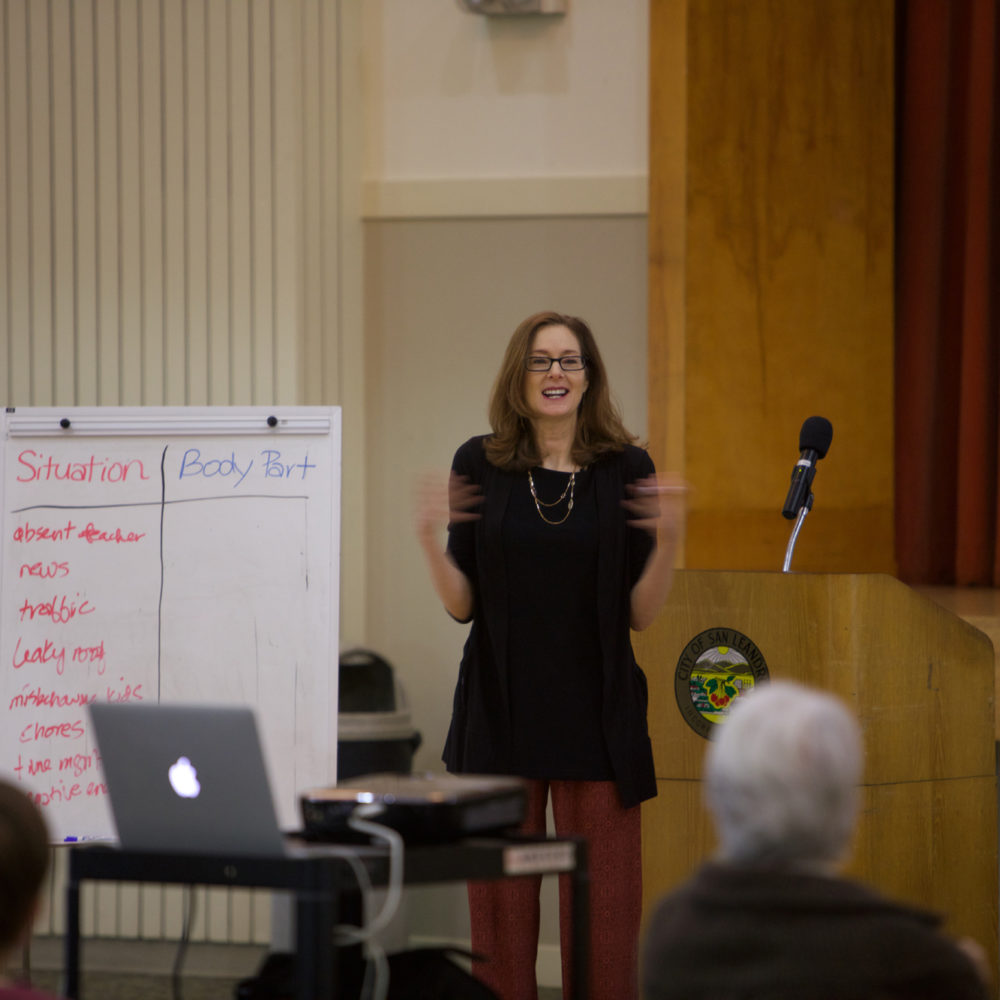 Reducing stress requires an holistic approach including mind, body and spirit.
Stress is epidemic.
According to a 2014 report from the American Psychological Association, over 70% of adults regularly experience physical and psychological effects caused by stress. Additionally, in 2017 the APA reported a significant increase in stress related to the geopolitical polarization we are now experiencing.
Resilience is a key component of stress reduction. It means having the ability to bounce back from adversity. It means understanding your personal capacity at work and play. It means knowing when – and how – to recharge your batteries. Most importantly, resilience can be learned.
Experiential, interactive and fun, the program includes:
Breathing techniques
Dynamic physical movement
Deep relaxation
Concentration techniques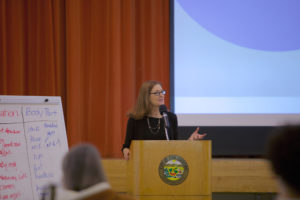 Those who have learned and regularly practice the techniques report:
Better health
Increased productivity
More motivation
Heightened creativity
Improved concentration
Greater mental clarity
A more positive outlook
Fewer sick days & stress-related illnesses
Greater comfort at desks & workstations
Each segment is supported by science-backed techniques that participants can put to use right away.
We hired Jaymie to conduct a Resilience for Life seminar at Panasonic, and the feedback was overwhelmingly positive. She invested all of the time necessary to understand the needs of the group, tailored her presentation to fit into the allotted time and taught the group several powerful techniques to manage stress more effectively. This is a seminar that would benefit people in any type of work environment, and I cannot imagine a more knowledgeable, professional and personable facilitator than Jaymie Meyer to lead it. – L. Grand, Director of Benefits, Panasonic
Handouts provided.
Program duration: 2 hour minimum.
Optional: A month of weekly teleconference calls following the on-site live workshop reinforces what participants learned. Calls are recorded and available to workshop participants unable to attend the live calls.
See what clients have to say about Resilience for Life programs.
To learn more about programs and pricing, contact