If you are looking for one-on-one support around the topics of behavior change, wellness or stress reduction, please visit the coaching page for information on private sessions.
Our online programs offer essential skills for reducing stress, increasing heart/brain coherence and educating on the practices of lifestyle, exercise, attitude and nutrition.
Each program is unique and stands alone. They are also complimentary and work well together. All programs are science-based.
The Resilience for Life Online Stress Reduction workshop draws on the ancient wisdom of Ayurveda and the classical practices of Yoga including breathing, meditation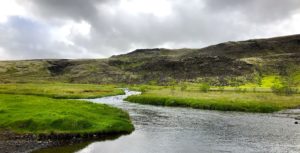 , deep relaxation and gentle movement. The primary focus throughout is the topic of stress reduction. The workshop is delivered in a chair and is highly experiential. Learn more.
HeartMath's Online Resilience Advantage workshop educates on the topics of HRV (heart rate variability), coherence, resilience and intuition. Highly interactive, the program offers group exercises, time for self-reflection and an opportunity to practice the HeartMath techniques. Learn more.