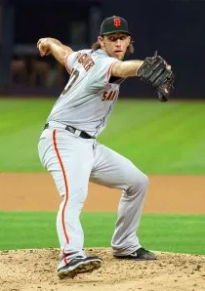 If you watched any of the World Series this year, you know what a nail-biter it was. Scores swung wildly from one win to the next. No sooner had the Royals started looking dominant, the Giants came back – only to get skunked. The wild gyrations continued until Game 7 when the Giants came back yet again to clinch their third Championship in 5 years.
In the midst of all the highs and the lows, it got me thinking about some of the work I do in helping people to master emotional regulation and learn resilience.
"Maybe I can play with my own emotional regulation," I thought, "and see if I can watch from a non-judgmental perspective – still care and root for the Giants but not go down the proverbial rabbit hole."
And you know what? It was hard! What I noticed is how easy it is to slide into the state of being that HeartMath founder Doc Childre calls "overcare." It's when care becomes stressful or depleting. We become less effective, anxious, overprotective, defensively righteous. We literally leak energy.
Overcare is the road to burnout.
But it's not necessarily something to push away. Recognizing and appreciating overcare for what it is reveals much. The very fact it exists is a sign that our hearts want to practice true care and love.
What does true care look like? Witness Madison Bumgarner.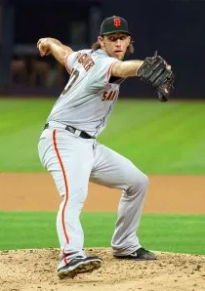 Watching him during Game 7 – while doing my best to stay mindful and not leap off the sofa at every tense moment – I became transfixed by his cool. It wasn't just because of his pitching – which at age 25 is astonishing – it's how he appeared between pitches. He was poker-faced, seemingly nonplussed by the whole affair. Extraordinarily composed, he kept going and got the job done.
Here, I realized, is a masterful example of care without the trappings of overcare. And by all reports, this was true of the team as a whole. Even after being trounced in Game 6, the Giants were calm, collected and able to harness the kind of self-regulation that allowed their gifts to be fulfilled in spite of the dire stats against a World Series victory.
The only thing separating elite players from those with mastery is emotional regulation.
As we head into the holiday season, most all of us will likely face situations in which our care can turn into overcare. In spite of our best intentions, most of us make it to New Year's depleted, exhausted and in need of a holiday!
Where do you anticipate energy-drains this season? How can you bring a little Bumgarner to your holidays to reduce your stress?
Here are two examples from clients who recognized that transforming overcare meant shaking up some timeworn traditions that weren't as useful as they'd been in the past.
Situation 1: Exhausted at the prospect of cooking yet another holiday meal – particularly since she and her husband work full time and are additionally taking care of an ailing parent – my client recognized that continuing to push herself to be the "perfect hostess" was a form of overcare that was depleting her and creating stress for everyone.
Solution: She invited a few guests to contribute to the meal.
Result: She was able to do her part but pull back enough so she could show up and enjoy the festivities. This new tradition continues each year and has created a win all around.
Situation 2: Another client, eager to introduce to her children the idea of spending less on themselves during Christmas – particularly since they have so much – suggested during a family meeting that they collectively find a way to contribute to the community and reduce the volume of gifts at home.
Solution: One of the children thought of a friend in school whose family was struggling, as both parents were out of work.
Result: My client's family turned their good fortune into true care when they invited the family to their home for a holiday meal. Her children especially enjoyed selecting small gifts for each of the visiting children and learned valuable lessons about sharing.
During the holidays, there are many opportunities to turn overcare into care. Notice when you feel overwhelmed, stressed or "put upon." If you can identify the patterns or behaviors that are draining you, you then have choices and can examine ways to get back to true care so you can authentically offer love and service – and experience the joy of the holiday season.
Speaking of joy, the only time I saw Madison Bumgarner smile (barely) was in a postgame interview when a broadcaster said, "You must be tired!"
Madison laughed and said, "Tired? Man, I'm not tired. We just won the World Series!"
Image by DS Dirk, via Flickr