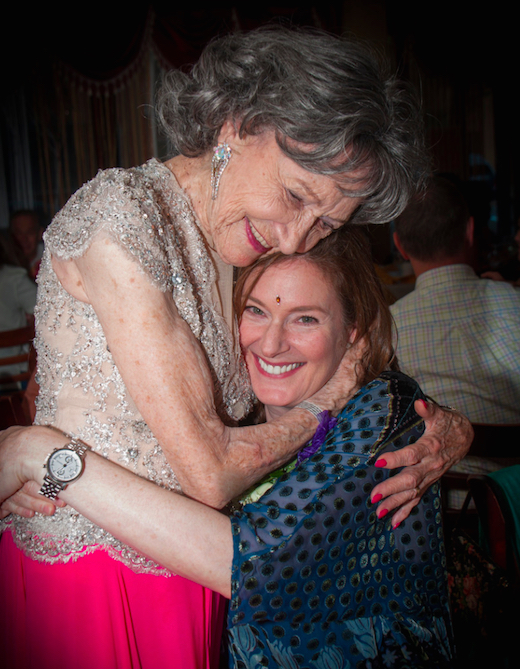 For me, Thanksgiving is all about family and being with those you care about. Because of that, I suppose it's also a holiday that I find bittersweet.
I lost my mom when I was 11. My father died when I was 33. Both my parents were only children, as I am. My grandmother outlived both of them and passed two years after my father. She was my last blood relative.
While they've been gone for many years, I've always gravitated towards creating a network of friends whom I consider family. I love the sentiment that states friends are the family we choose.
That's certainly been true for me. I still count friends from high school, college and my years performing in NYC as integral parts of my tribe. My circle also includes friends from the worlds of yoga and coaching. And I have a wide swath of caring and generous cousins who I dearly love.
As I reflect on these cherished connections, I find myself feeling especially blessed with my husband and step-daughter.
How poignant that my father never had the opportunity to know my chosen family. It's astonishing to me that my husband and Dad never met.
They have so many things in common: cooking, fishing, photography, history and ham radio. And, oh my, the power tools, motor vehicles, and TV remotes. As they continue to multiply, it's as if Dad is whispering from beyond, "I'm still here!"
Dad wasn't always fond of my boyfriends, but does any father ever think a potential suitor is adequate? However, I have a feeling that even if he felt ambiguous at first, he would have come around to admire and respect the man I married.
The fact that I wed at a relatively late stage in life and made a match that continues to delight is something at which I can only marvel. Laughter is the glue that holds us together. And our countless interests, both together and apart keep things exciting.
I also want to honor the mentors I've had thus far in this lifetime. I've now stepped into that role, albeit with some trepidation. I've wondered how could I possibly fill 'those shoes' or measure up to the extraordinary guides who have given me so much.
I've stopped trying to answer that question and instead have embraced the responsibility. And I love it.
It's an honor to pass on the teachings and spirit that were gifted to me by the likes of Portia Nelson, Julie Wilson, Uta Hagen, Judith Lasater and Tao-Porchon Lynch.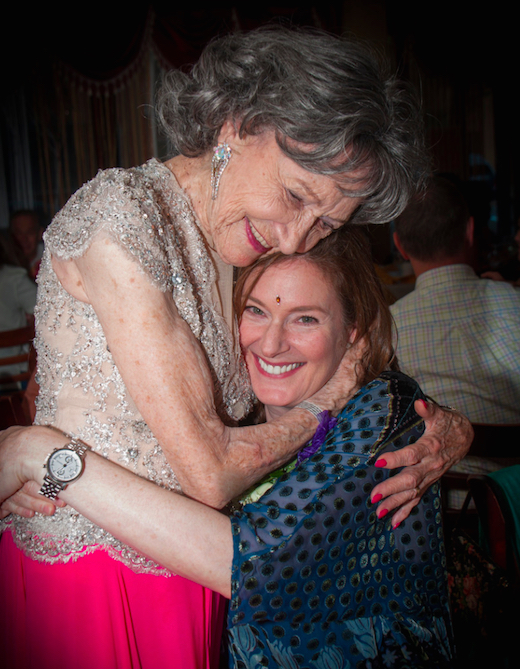 On this Thanksgiving I encourage you to reflect on those who are here and those who are not. Talk about those who have passed. It's through our memories of them that they live on. And cherish each moment with those who are in your life today, as we are all only here for a short time. Every minute spent together is a blessing.
Happy Thanksgiving!