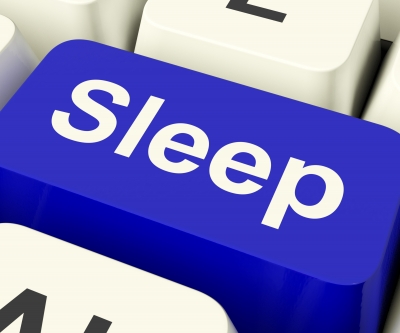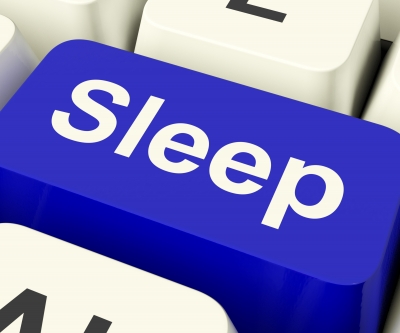 "Finish each day before you begin the next, and interpose a solid wall of sleep between the two." Emerson
May is Sleep Awareness Month and we're highlighting an essential feature for anyone using personal electronics after dark.
If you're like millions of Americans, odds are that when the sun goes down, you keep on going. You might even take your computer, e-reader, or iPhone to bed.
Not a good idea.
Good quality sleep – in the right amount – is essential for every aspect of our health.
Many people believe it's helpful to use their devices for transitioning to sleep – whether listening to soothing music, using an app like HeartMath's InnerBalance, or reading a good book.
Ironic, isn't it, that the very device you may be using to help you wind down could be thwarting your efforts in getting a good night's sleep?
The Problem: Blue Light
Each morning, blue light – also known as short-wavelength light – awakens the brain and helps us to become alert and attentive.
Like the sun, e-devices are designed to emit blue light. Lots of it. The screens are intentionally bright and crisp – like a sunny day.
While this isn't a problem during daytime, come sundown, continued exposure to blue light poses a problem to healthy sleep.
Whatever the source – computer, Smart phone, or e-reader – light enters the brain through the eyes – and  disrupts the brain's circadian rhythm.
It's like giving your brain a shot of espresso before trying to wind down. When this happens, not only is sleep delayed but the brain's ability to produce melatonin, an essential hormone for repair during sleep, is stunted.
Electronic Sleep Solutions
If you're not willing to forego electronics at least two hours before bedtime and leave e-devices out of the bedroom – recommended – you have a few options and they won't cost you a penny.
F.LUX
f.lux from Flux Software LLC –
When the sun sets, it makes your computer look like your indoor lights. In the morning, it makes things look like sunlight again.
Tell f.lux what kind of lighting you have, and where you live. Then forget about it. f.lux will do the rest, automatically.
f.lux works on MAC and Windows computers.  It also works with Android devices.
Night Shift Mode (On Apple Devices With iOS 9.3)
Apple devices using iOS 9.3 (iPhone 5s, 6, 6s, 6+, iPad mini 2, 3, 4, iPad Pro) now have the Night Shift mode which can be activated in Settings under Display and Brightness.
Like f.lux, Night Shift allows you to set specific times for when you want the light to shift. I've found it easiest to allow my devices to follow local time, meaning the blue light will decrease as sunset approaches and increase again come morning.
You control the settings, so if you need accurate color for a specific job or project, you can simply disable f.lux or Night Shift at any time, or alternatively adjust the levels as you wish.
"Old School" Sleep Aids
E-devices aside, don't forget studies show that any ambient light can keep sleep at bay. Keep your bedroom dark and cool for best sleep. Consider eliminating all digital displays from your bedside and use a battery-powered clock. And if you get up in the night to use the toilet, install a yellow bulb to avoid stimulating the brain.
To be sure, long-standing sufferers from insomnia should consider a consultation with a healthcare provider. Hormonal changes, adrenal fatigue, sleep apnea, or depression might be affecting the quality of your sleep.
Resilience For Life Sleep Tips
Finally, here's a link to my seven Resilience for Life top take-aways for better sleep (plus if you're on my newsletter list already, you will receive a recipe for a natural and delicious way to boost melatonin).
Stress Reduction Series Coming Soon!
Additionally, This fall we will be launching a brand new informational series related to all areas of stress reduction and resilience. You'll be able to sign up soon for early announcements.
Image: Sleep Computer key by Stuart Miles