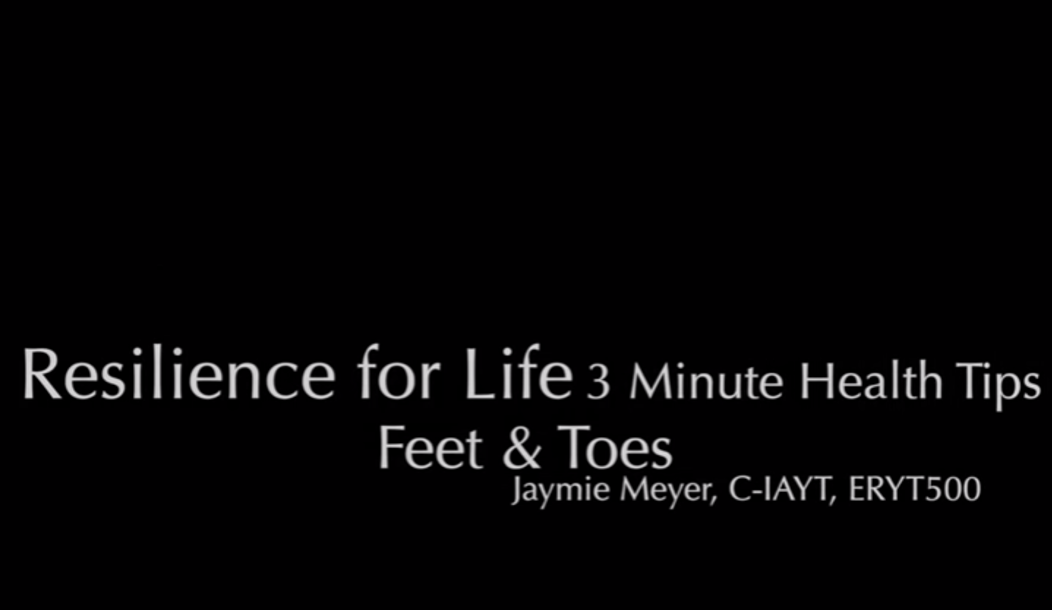 In celebration of National Yoga Month, Resilience for Life is proud to announce a new 3-Minute Health Tip video for your feet and toes.
In recent months, we're had numerous requests to supplement the Finger Exercise for Joint Pain video (19,000 views to date) with a similar video for Feet and Toes.
We're hoping that the new video for Feet and Toes will be equally beneficial for viewers.
We invite you to practice these exercises for a week and let us know what you think.
Wishing you Resilience for Life,
Jaymie