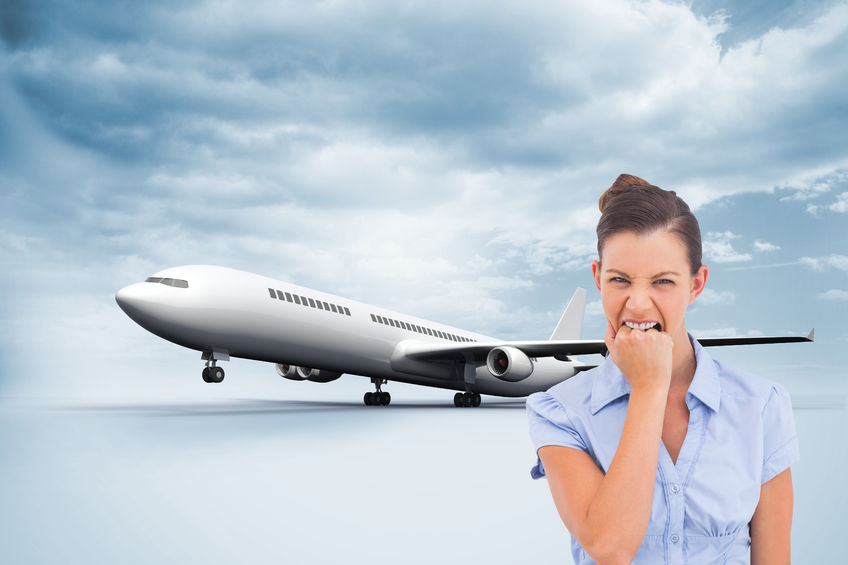 Listen to this post
Although I'm a frequent flier, I rarely experience travel nightmares.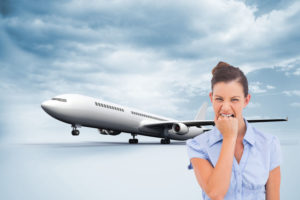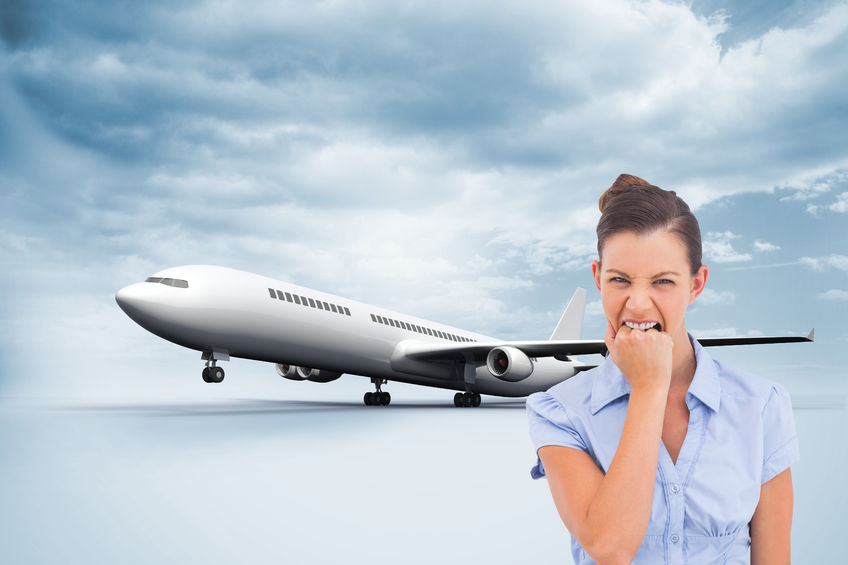 Then yesterday happened.
Actually, all was well until we were on the runway at SFO, ready for our 7 a.m. takeoff to JFK. Then came the "Hi, folks. This is your captain…" over the scratchy intercom. Our pitot tube was busted, he told us, and no pitot tube – an air speed indicator needed for in-flight safety – no go. God only knows why no one had checked it before we pushed back from the gate.
So we sat. And sat. And sat some more. After 20 minutes or so, people began to get restless – which is to say frustrated, angry, annoyed, panicked. I was observing myself just as much as I was observing others in what looked like a plane but had become an impromptu psych lab.
"Folks, this is your captain again…"
When he told us that it could take an hour to fix the problem yet we couldn't deplane, people began complaining. Loudly.
There's no Wi-Fi!
This airline sucks!
They're going to run out of food!
Five minutes later, a flight attendant came on the intercom to tell us that we could, in fact, disembark at any time so long as we took all our belongings with us. A few people began to do so, while grumbling about missed connections. I decided to stay put, grateful that my journey involved just one flight. While my trip home would be long, it would otherwise be typical – or so I thought.
"Well, folks, it, uh…looks like this pitot tube repair is going to require everyone to deplane…." The rest of what he said was drowned out by the collective groan and commotion of all of us gathering our things.
For the next six hours, I read, meditated, caught up on email and spent the $12 meal coupon provided by the airline on the finest dark chocolate I could find.
Four times we were given new departure times before the plane was finally ready to go. And overall, I was pretty impressed by how good-natured people were about the whole mess.
On the other hand, what can you do, really?
Soon enough, we were called to re-board. Making my way to the gate, I excused myself to a woman who was blocking the way, consumed by her furious texting. "Oh, my god!" she hissed, as if about to erupt, and stomped her foot. "I can't STAND this!"
"I'm sorry, " I said as kindly as I could. "I just asked you to move so I could board."
"It's not you," she replied. "It's everyone! It's this whole f**king day!"
Yes, bitching may help you feel better for a moment. When we let our fight (anger) or flight (fear) responses get the best of us, our body sends hormones surging throughout our system. Finely tuned and magnificently effective, these hormones prepare the body for action, and it's all about survival.
It's great if you need them. If you don't, it's bad news. Really bad news. For many of us, our normal set point is a chronic level of stress that erodes the mind-body, undermines immune function and fosters inflammation, which is a precursor to disease. It also turns off our prefrontal cortex, so we don't always make the wisest decisions.
Living this way is like driving a vehicle with one foot on the brake and one on the gas. What you're left with is wasted energy, wear and tear on vehicle parts, and, ultimately, breakdown.
It really is that simple. Most people don't figure this out until there's a health crisis and they have to change gears, literally.
The rest of the flight was uneventful, and by the time I got out of JFK and onto the subway home, I was actually feeling gratitude. Yes, I was tired. Yes, I was getting home much later than expected. Still, life felt sweet. I adore New York.
That's when the suited man standing next to me on the IRT vomited. On me. Explosively. Exorcist-style, with a loud pop like a champagne cork and the sickly stench of beer.
Instinctively, I stepped back. Other riders registered revulsion. One woman reached with an offer of Kleenex to wipe the vomit from my jacket. The man muttered a word that sounded like "sorry," looking like the walking dead. I felt a rush of anger. His eyes were vacant, red, frozen, distant. I felt sorry for him.
There was a collective sigh of relief after he stumbled off the train at the next stop. There was immediate laundering and a hot shower for me after I arrived home about 10 minutes later.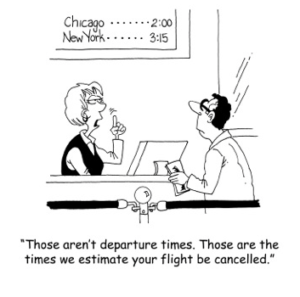 Yesterday was definitely one for the books. Despite it all – or maybe because of it all – it reminded me of how very little in our day-to-day lives necessities a life-or-death stress response.
It's not what happens; it's how we respond to it.
I suppose that's one of the reasons I'm passionate about teaching resilience. Life's a lot easier when you understand the power of your thoughts and your actions. It's a process, of course. Some days are undeniably more challenging than others.
Thankfully, most days, I don't get vomited on.
Suggested Practice: Stress Relief – Anytime, Anywhere
Nadi shodana helps to align both sides of the brain – an excellent practice before meditation or to enhance perspective before a job interview or during a challenging event!
Spend about 15 seconds on each step. Each round takes about 1 minute.
Start breathing through both nostrils.
Focus your awareness on your left nostril with the intention of breathing predominantly through that side only.
Focus your awareness on both nostrils and breathe through both.
Focus your awareness on your right nostril with the intention to breath predominantly through that side only. This completes one full round.
Continue the pattern 5 more times for a total of 6 rounds.
Images by inesplicabile
and Susan Sermoneta, via Flickr