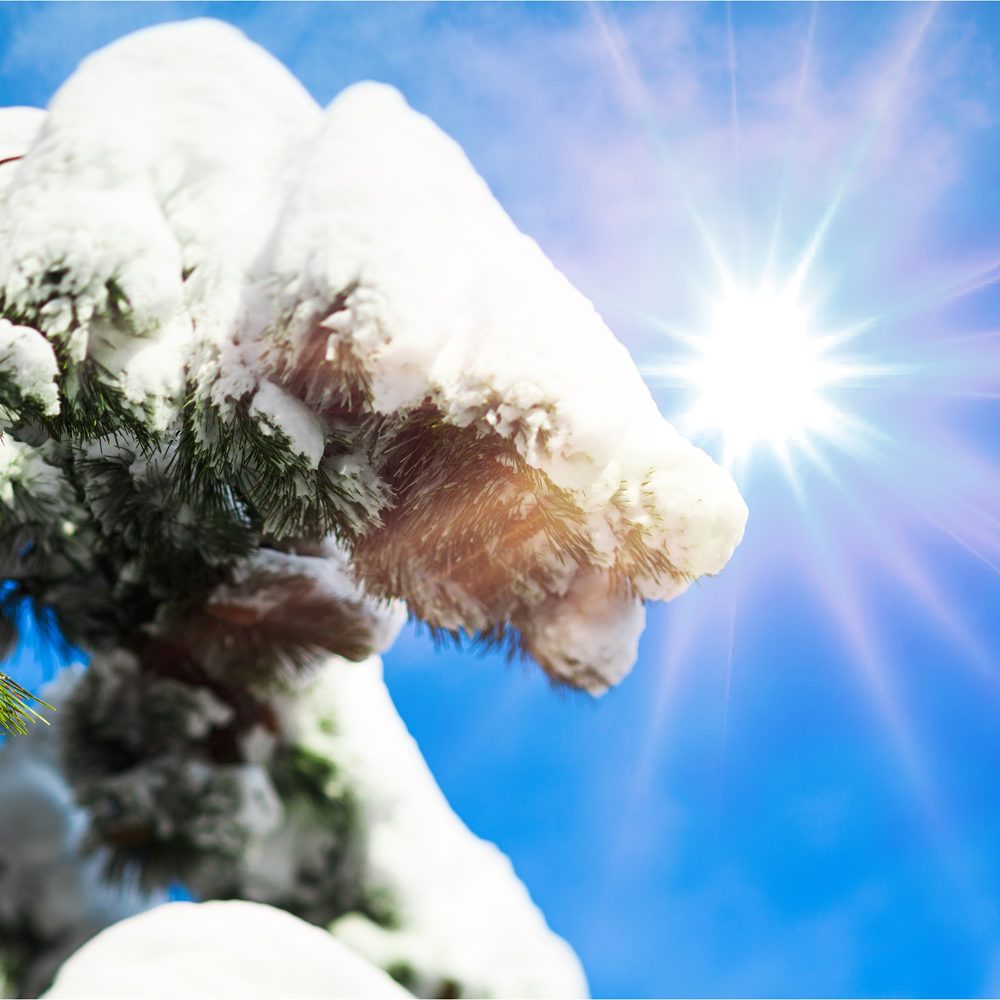 Serving others, practicing generosity, volunteering your time: these are all well-known (if somewhat counter-intuitive) paths to our own happiness. But the truth is, if we don't take care of ourselves first, we will have little to give to others. And if we can't extend ourselves from a place of emotional, mental, and physical stability, we are benefiting no one.
Here, then, are six methods for self-care to keep yourself resilient and healthy, this holiday season and into the New Year.
Body work. There are so many options! Having some kind of tactile experience is exceptionally beneficial for the mind/body. If you enjoy massage and the going rates in your town are outside your budget, look for Certified Massage Schools. They offer public clinics where you can purchase a stand-alone session or a series of treatments for well under market rate. If massage isn't for you, consider a manicure or a pedicure. For some, reflexology, which is foot massage,is a treat. Men who have never experienced it report that a straight razor shave in a barber shop is truly refreshing and renewing. Consider gifting yourself with a spa day, where you can enjoy a hot tub, sauna and/or steam room. Better yet, make a date with a friend and enjoy it together.
Donate. Don't wait until springtime to do spring cleaning! It can be very uplifting during the holidays to donate gently-worn clothes, books, and other household items to those in need and clear distracting clutter from your space. If you belong to a house of worship, they often have a seasonal drive. Other organizations, like Goodwill, accept items year-round. In New York, the Coat Drive is a citywide effort run by New York Cares that collects coats each year and distributes them to New Yorkers who need them most in the colder months.Check out your local news station or newspaper for information about those most in need, and give what you can.
Try a restorative yoga class. With some 36 million people in the US practicing yoga, it's likely you've tried yoga or are even an ongoing practitioner. However, even regular yogis may not be are aware of a class or session devoted solely to restorative yoga. A unique and beneficial practice that is deeply rejuvenating, restorative yoga uses props to support the body comfortably in various positions of stillness. One of my mentors, Judith Lasater, dedicates a full week of daily restorative practice between Christmas and New Year's. I've adopted that practice myself and it's delicious to end the year with a full week of personal practice. If you can afford it, treat yourself to a private one-on-one session with a qualified teacher, and learn how to set yourself up safely in postures so you can practice at home. Notice how you feel—and look—after an hour of restorative yoga. I promise your eyes will be bright and you'll experience the difference! Here's one of my favorite restorative poses. It's called "legs up the wall," or in this case, "legs up the sliding glass door."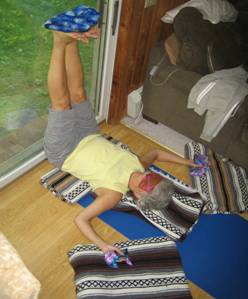 Learn something new. While the holidays may be too busy to start a new class, consider signing up for a course or workshop that begins in January. Make the commitment now and you'll have something new to look forward to. I've been taking Spanish for about two years now. I was nervous to be in a group class, worried I'd make a fool of myself. I've survived, and enjoyed a lot of laughs in the meantime! I grew up in Miami, where I took four years of French in high school.What was I thinking? So I have a bit of catching up to do (!). A lovely benefit includes the interesting folks in my class from all over the world. They hail from India, Iran, Turkey, and the Netherlands. Whether learning a new language, drawing, writing, playing an instrument, singing, or learning a craft, consider what makes your heart sing and go for it!
Create a vision board. A vision board is a collage of items that represent your aspirations for the future. This can be a fun activity to do solo or with family or friends. Using old magazines, cut out images and quotes or headlines that reflect your vision for the future. Paste the images on a poster board and hang it prominently in a place you see it daily. For a more detailed description of how to create your vision board, here's a short YouTube video from Jack Canfield.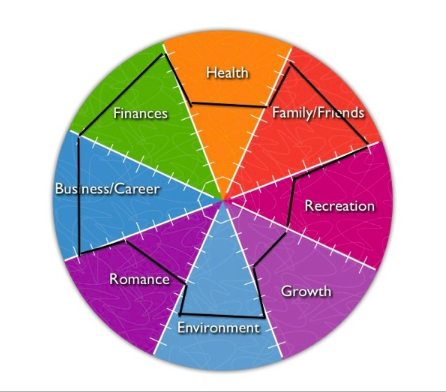 Reflect and assess. Consider the past year. What do you feel proud of? Where is there room for improvement? A lifestyle assessment tool that many coaches use is called a Life Wheel. Here's an example (above) of someone who spends a lot of time on their Finances, Career, and Family, but wants to improve in the areas of Health, Recreation, and Growth.

Download the blank Life Wheel (below) and mark each segment to reflect your own life. Once you've identified those areas in which you'd like to grow or improve, consider hiring someone to support your progress and help you to set specific goals.

There are coaches who focus on Finance, Career, Retirement, Relationships, etc. I work as a Lifestyle Coach, covering the areas of Health, Wellness, Recreation, and Personal Growth, including mindfulness practices and stress reduction techniques. Most coaches offer a complementary consultation, including myself. It's worth checking out.

Finally, while #2 and #5 above require action that must be taken by yourself, the other suggestions can not only be gifted to self, but can also be gifted to you by others. So, if loved ones are stumped this year as to what to get you, consider suggesting one of these. What better gift than something experiential which nurtures the mind, body and soul? The reverse is also true: why not gift the people you love with opportunities to nourish and refresh themselves?
Thanks so much for reading the Resilience blog. With much gratitude for your interest in Resilience for Life, I look forward to connecting again in the New Year.