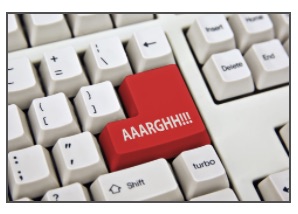 Agita – an Italian word that means extreme aggravation.
It's also the feeling that washed over me upon learning this fact. I've used the term my whole life, considering it as Yiddish as oy, vey! There's a Jewish equivalent, of course – tsuris – but that totally wrecks the alliteration and gives me…well, agita. So I defer to the Italian.
C'est si bon.
Agita can be an all too common feeling this time of year. During the holidays, no matter how mature you are, no matter how capable you may be, it's easy to find yourself regressing to ancient familial behaviors and feelings. You find yourself catapulted back to your younger, less evolved self. It's humbling. And it can be maddening.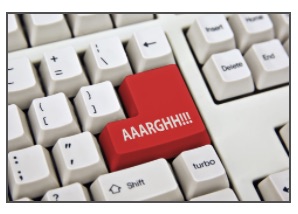 And we all experience it at times.
Enter Agita Away, or the Triple A Technique – a powerful strategy I use to make difficult situations more easeful. The three A's? Altering, Avoiding and Accepting.
Altering
Altering is a specific commitment to a plan of action that leads to more efficient time management, creative problem solving, better communication, healthier habits and greater happiness. Some examples:
Perhaps you're frequently late delivering work assignments. You find it's affecting your performance and morale. If you're one of those who habitually wait until the last minute to do things, consider fessing up – at least to yourself – and acknowledge that you have a choice in alleviating last minute stress. Pick one project and start sooner so you don't get boxed in by poor time management.Or maybe you're great at time management but are repeatedly slammed with assignments that colleagues expect you to complete before yesterday. Here, you might talk about it with your superior. In working with people facing this situation, I've seen time and again how managers will make adjustments to facilitate more efficient and less stressful workflow.
Entertaining may be one of your greatest pleasures during the holidays, but at some point, you're just plain spent. Here's your opportunity to set boundaries and alter the status quo. Enlist help from loved ones or let others step up. While old holiday traditions are heartwarming, releasing the reins a bit and altering some traditions opens the door for new ones that can involve young and old alike.
Avoiding
Avoiding involves mindful, careful detachment from situations or people you know will trigger a stress response in you. While there may be family or work situations in which this isn't an option, you can at least recognize those in which you do have control.
Everyone has known a perennial complainer. In their presence, you may find yourself either joining in the negative talk or becoming a receptacle for their excess pessimism. Next time you're around such an "energy vampire," notice how you feel – a feeling that can be literally life-sucking. One client I worked with confessed that she felt depleted every time "the complainer" stopped by her desk. Unfortunately, this was every day. It had never occurred to her that she could decline to receive all that negativity. Find ways to limit your exposure. Determine what to kindly say and how to communicate your needs.
Family gatherings can be rife with emotional competition for who's heard first, who's loudest and who gets the last word. This was the case for another of my clients, whose successful strategy was to simply not engage. She was present for all the family drama, but she deliberately chose not to enter the fray. Much to her surprise, the steam went out of the family's commotion. One minor change in a family dynamic can transform everything around it.
Accepting
Sometimes, altering and avoiding are impossible. Then there's acceptance. This doesn't mean you're helpless. It means you rely on life-affirming skills that bolster resilience such as eating right, getting enough rest and exercise. Another powerful source of strength is trust in a higher power – whether you believe in God or not.
Maybe you're unhappy in a job and feel like you'll never again find fulfillment at work. Remembering that the job you loathe also provides a means to help your child through school, or support an elderly parent in need can take away some of the sting. You may still feel dissatisfaction, but finding meaning in your current situation can free up energy to envision and plan your preferred future. Putting those plans into action may require expert guidance from a counselor or coach. But acknowledging the value of your service and honoring yourself for your efforts is far better for your heart, soul and health than silently suffering.
Perhaps the greatest gift we can give ourselves during this holiday season and throughout our lives is self-acceptance. Not one of us is perfect. Often, self-imposed and high standards create inordinate suffering and pain. Can we love ourselves more and remember every day that simply doing our best and leaving the rest is enough? As the Dalai Lama teaches, "We can never obtain peace in the outer world until we make peace with ourselves."
Keep the Triple A Technique in your back pocket this holiday season and try altering, avoiding and accepting as needed – agita away!
| | |
| --- | --- |
| | We wish you a peaceful, healthy and resilient New Year. And thank for you being a Resilience Blog reader. We look forward to serving you in 2014. Continuing the Meyer/Wong family tradition of recording a holiday tune each year, we gift you this year's offering, recorded by yours truly with my husband Michael Wong on guitar. Listen or download now! |
Top image by GJ Charlet III, via Flickr